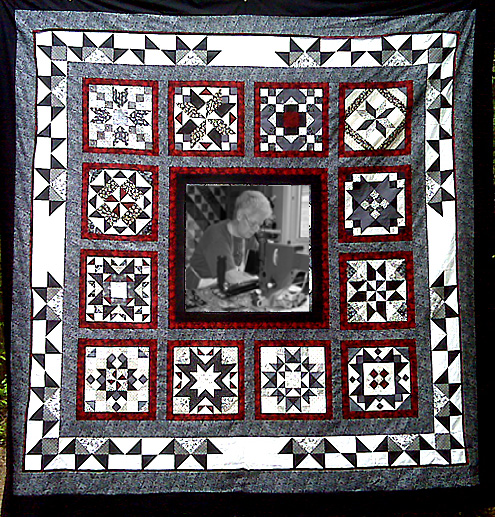 Welcome to Sew What Else
I am passionate about quilts and quilting...

I began using needle and thread when I was a very small child. When I was about 7, I got my very first sewing machine - a hand cranked 'toy' machine which I used to death making lots of dolly clothes, quilts and assorted small items.

I would sneak into my mother's sewing room and my inquisitive little fingers would mess with the 'real' machine; I wonder if my mother ever knew...? As I grew in size so did my abilities and desire to do something different, and I tried quilting for the first time as a college student making my first ever 'real' quilt for my soon to be niece, and then on to make a quilt for each of my own children...many years, and many quilts later my passion for quilts remains as strong as ever.